BUYERS, INVESTORS
Get Insider Access To Foreclosure Listings and Bargain Properties In Your Area Right Now!
Want to be a step ahead of your competition and even the real estate agents in your area? Join our Hot List and be notified first when new bargain properties are added to our inventory.
We Are A Real Estate Investing Company
Searching for foreclosures and bargain property deals doesn't have to be frustrating or time consuming. We've done all the heavy lifting and have access to hundreds of foreclosures and bargain properties in your area right now. When you join our Buyers Hot List you will be notified first when new properties are added to our inventory. You'll also get instant access to our brand new FREE report, "Foreclosure Buying System - A Guide for Finding Foreclosures and Short Sales Before They Hit the Open Market," which is a guide for finding foreclosures and short sales in your area and includes the 22 best online sources for finding these types of properties.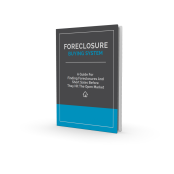 Get Insider Access and Your FREE Report
Complete this short form to be added to our Buyers Hot List, giving you insider access to foreclosure and bargain property listings in your area. We'll also send your FREE report direct to your inbox!